Grace Gallery proudly presents the work of Inesa Kayuta.
Artist Statement
Four years ago, we first came to North Carolina as tourists. We drove down the Blue Ridge Parkway one rainy day, sometimes descending into the fog, sometimes ascending above the clouds. The beauty of this area captured us right away! I was behind the wheel, and suddenly I thought, "can't we move here and live here?" The tears came to my eyes. Having spent the last 20 years trying to get by in New York City, which was too expensive for me as an immigrant, I have never been able to get back to painting. But here, I knew I could do it. It all comes together here: natural beauty, charm of small towns, Asheville's creativity, and soulfulness of local folks. On the other hand, my 20-year hiatus from painting has given me the time to understand what I wanted to paint and how I wanted to do it, based on my life experience. The older I get, the more I appreciate simple things. The joy of a new day in early morning bird song. Silent rainy sadness. Foggy quietude. I understand that the value of this simplicity increases more sharply with life experience. I have already started to deeply understand my parents and my children equally well. The loneliness and solitude of old people and the bright emotional intensity of the young.
I would like it very much if my paintings captured you, extending their 2D space into the space of their observer, while also engaging them emotionally. A sort of therapy for our racing age. And that's also the difference between the domineering NYC and wonderful NC.
To make that happen, I try a variety of different painting techniques, paying special attention to light and texture. I also don't want to turn away from good realistic art mastery, education that I have received back in my homeland.
I want to thank Grace Mills River Gallery for giving me this opportunity to share my art with viewers.
Thank You.
Inesa Kayuta
Contact:

Instagram: @inesakayutaart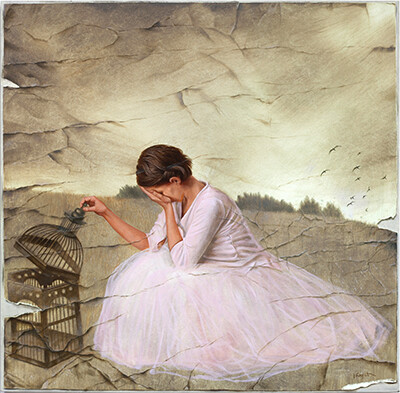 Wind of Understanding
Oil on Canvas
36x36''
2019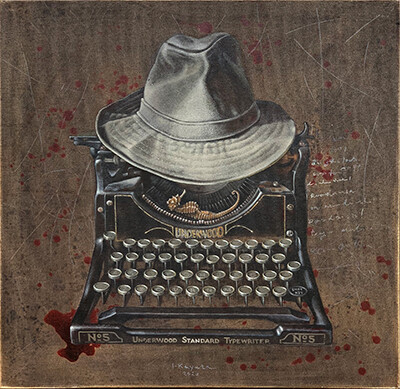 Typewriter story
Oil on Canvas
24x24''
2020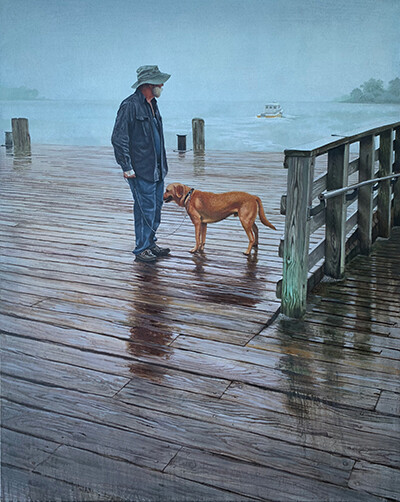 Daughter
Oil on Canvas
24x30''
2022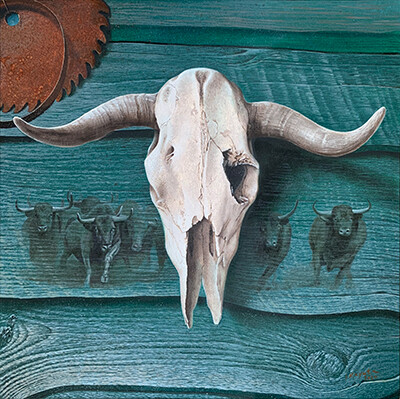 Dreem Wood
Oil on Canvas
30x30''
2020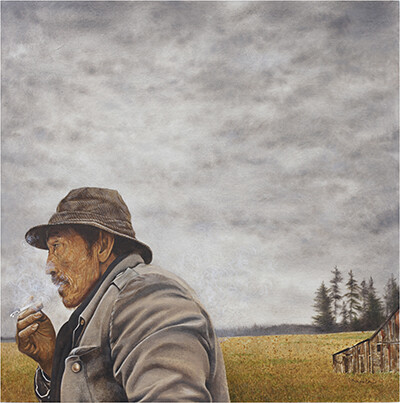 Mundane
Oil on Canvas
30x30''
2020