LOCAL COMMUNITY EVENT - BACK TO
SCHOOL PARTY
Everyone is invited to attend the community-wide back-to-school event, "Party in the Park", taking place on Sunday, August 26th at Mills River Park from 4:30-6:30pm. Mills River United Methodist Church hosts this annual event, which exists to provide free school supplies to the children in local schools, provide a free dinner, offer family-friendly fun such as games, face painting and music, and educate families about the nonprofit organizations that exist in the community.
If you can help with purchasing school supplies, please bring them to our promo table in the cafe by Tuesday, August 21st. If you would like to volunteer for the event, please contact Amanda McLamb, .
The supplies needed are: glues sticks, safety scissors, pencils, crayons (8, 16, or 24 pack), colored pencils (12, 24, or 36 packs), pencil-top erasers, 1-subject bound notebooks, composition notebooks, wide-ruled paper.
---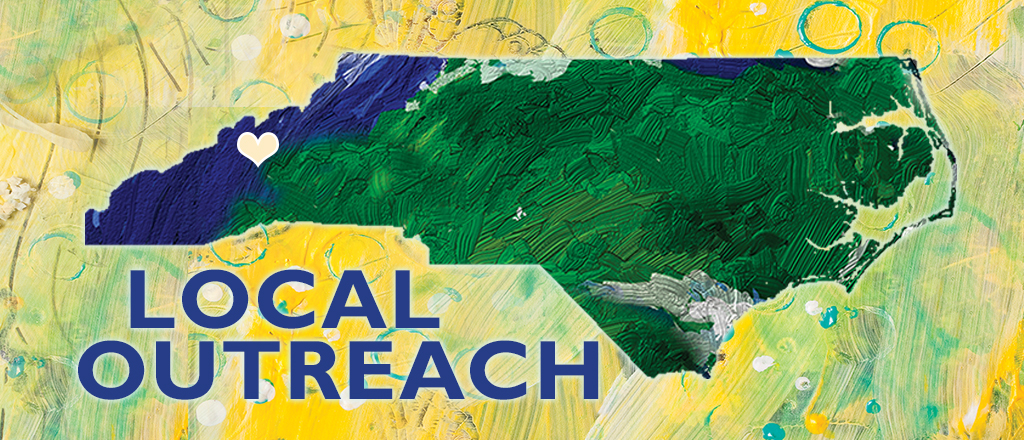 We have an on-going commitment to serve our local communities. See the list below of our ministry partners. If you are interested in being a part of Local Outreach at Grace Mills River, contact Amanda McLamb, Missional Living Director, at