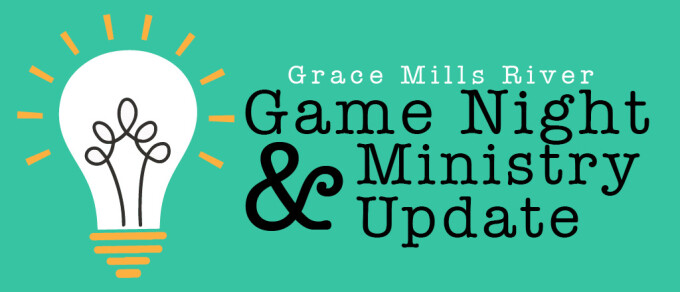 March 8 - Game Night & Ministry Update
Thanks to everyone who came out on March 8 for the GMR Game Night & Ministry Update! It was a fun evening of trivia (and lots of laughter!) and sharing ministry updates and prayer together.
Special thanks to Brad Owen for being our official Game Show Host for the Trivia Night! And a special thank you to all of the behind-the-scenes volunteers who helped make the night such a fun experience!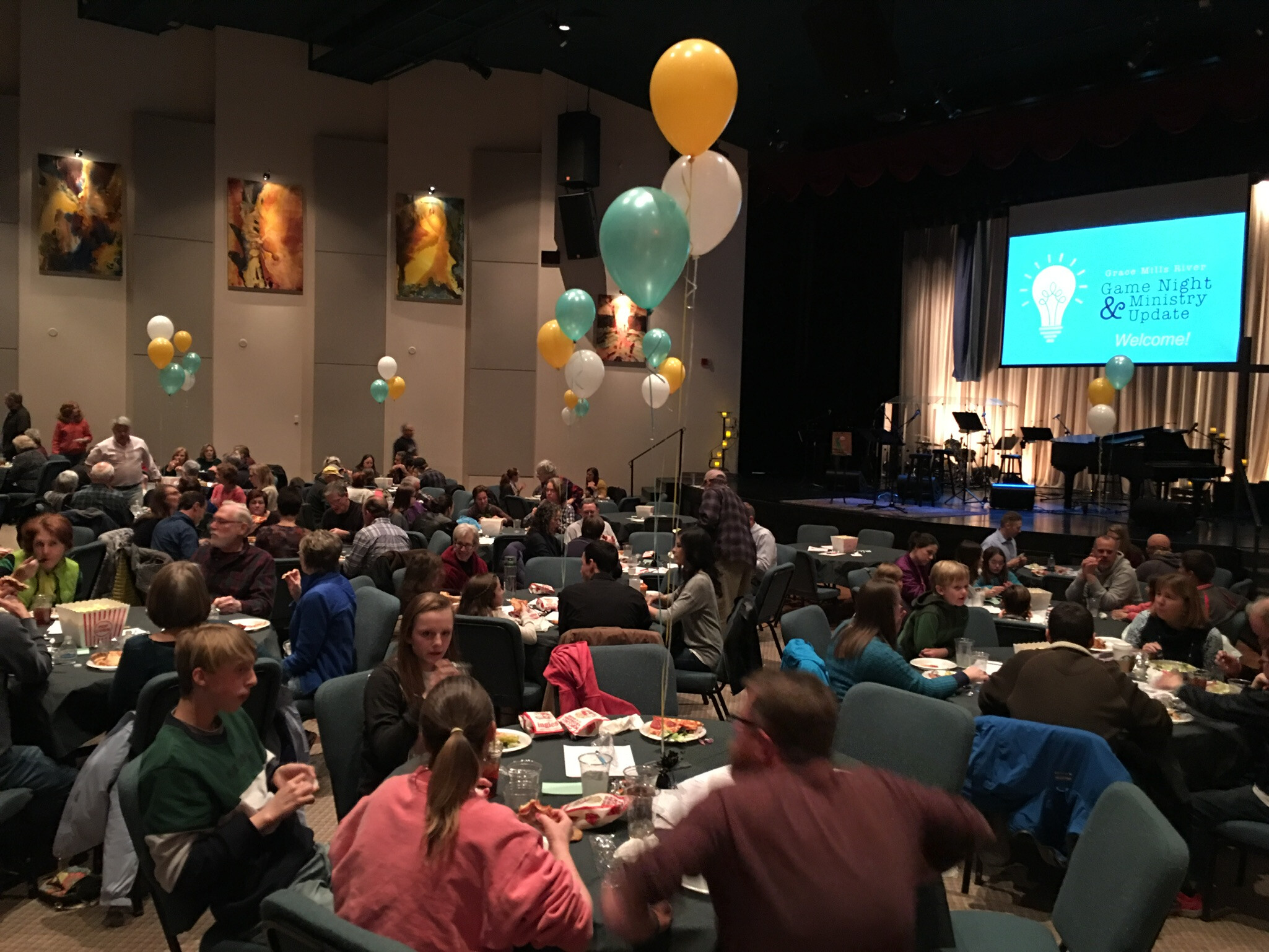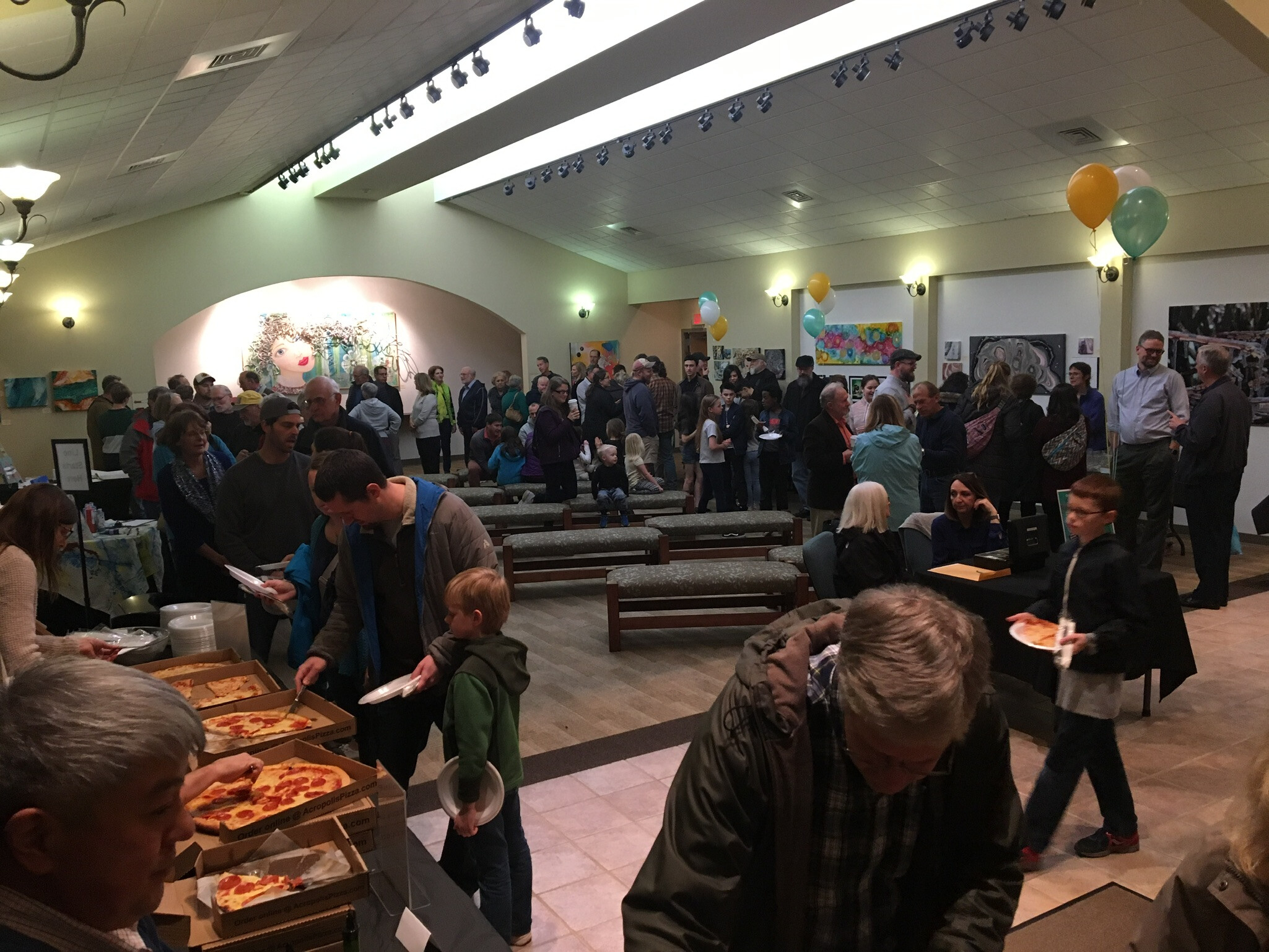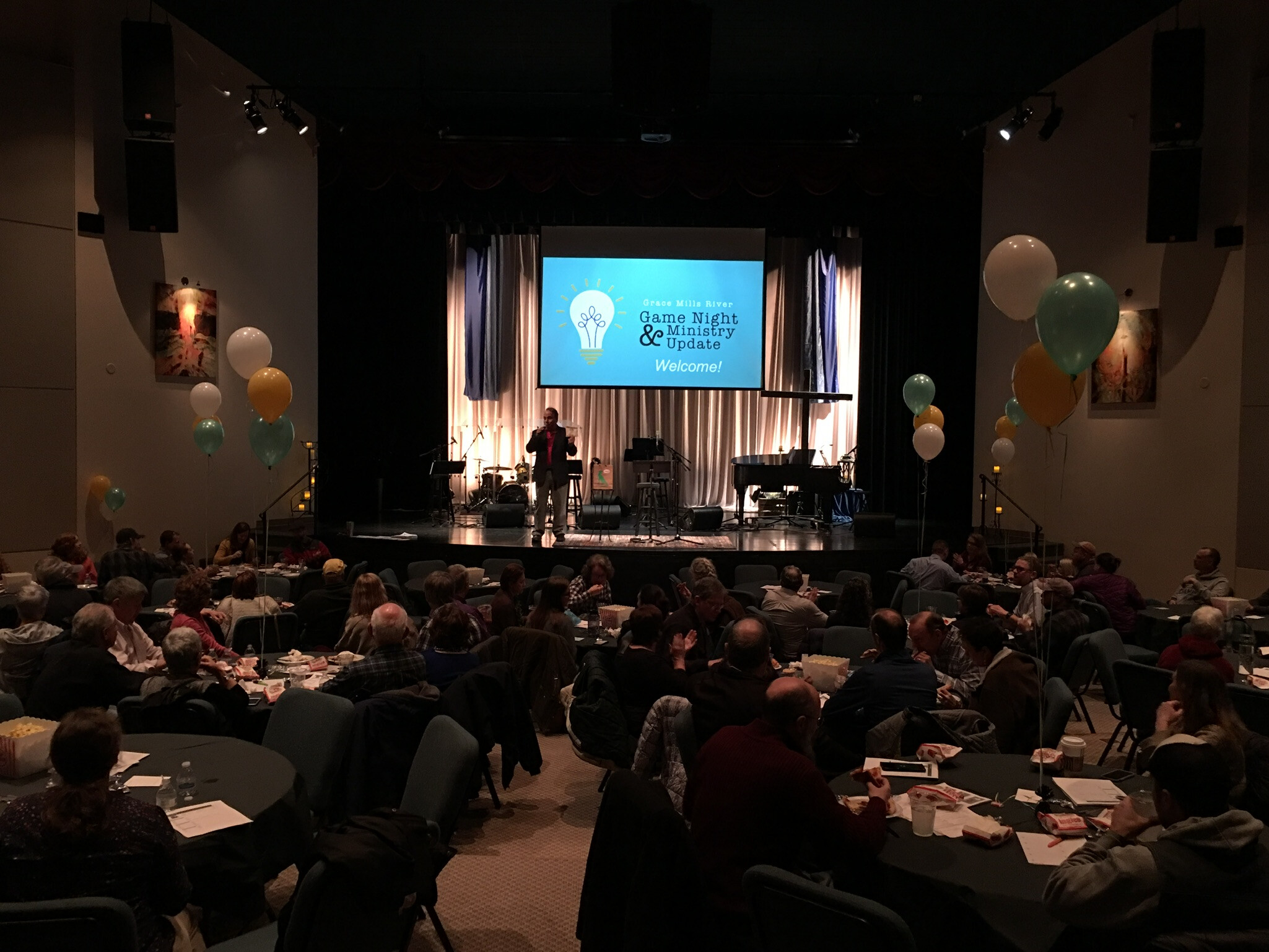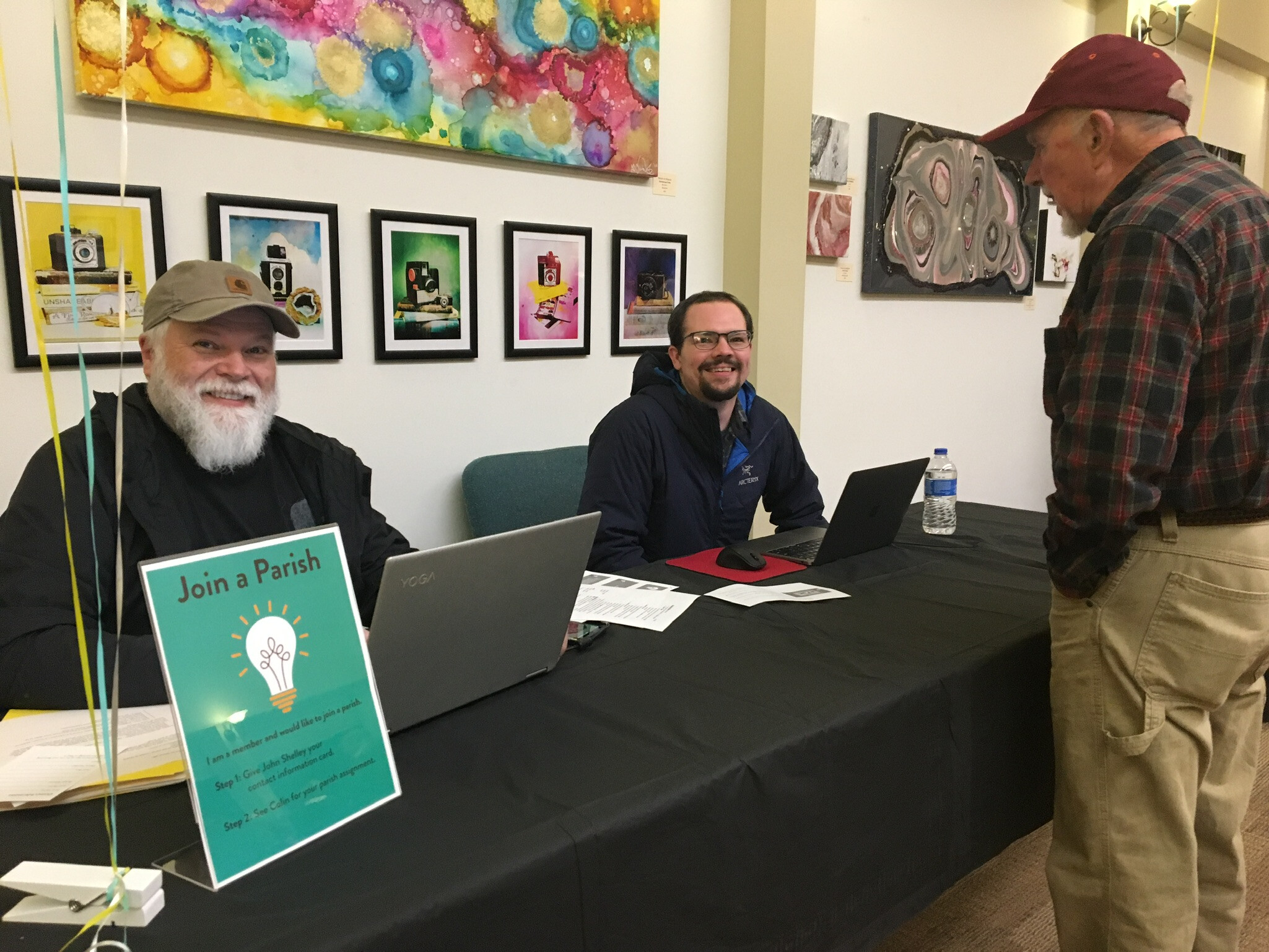 Below are a few highlights of the information that was shared during the Ministry Update:
Vision
Patrick Lafferty took a moment to remind us of the Vision of Grace Mills River: Reflecting the beauty of God by living for God's world, as God's family, in the joy of God's gospel
Parish Ministry Update
Colin Thornley shared an overview of the restructured Shepherding Ministry. Details of what this means for GMR members can be found on the Shepherding Parishes page.
Children's Ministry Update
Allison Rickman shared an update on the Childrens' Ministry. Amanda McLamb and Jill Lewison continue to oversee the volunteer schedules and current CM needs. Leadership teams are working together to cast the vision of the Children's Ministry and begin the search for a new CM Director.
Response Form
Attendees were encouraged to fill out a response form, indicating feedback and availability for various "family chores" needed in all ministry areas. We invite you to download the form and drop it off at the Info Desk.
Download the 2019 Response Form
Prayer
Our evening concluded with a time of prayer together, praying specifically for our world, nation, state, local communities and the ministry of Grace Mills River.
Contact Us!
If you have any questions regarding the Shepherding ministry, please contact us.
Any other questions, concerns, feedback and encouragement can be shared with Allison Rickman, Director of Ministry at