Welcome! It is our desire to partner with and support families showing each child how to
love God's world, be in God's family, and live in the joy of God's gospel
. We do this by viewing our children in the context of the local body of Christ -- understanding that our children are not "the future church," but a critical and unique part of our community
right now.
Loving our children well means:
• We care for the spiritual and physical safety of our children, families, and volunteers
• Each relationship is a foundation of Gospel discipleship
• Loving and supporting parents means equipping them to be the spiritual leaders of their families
Grace Mills River is a member of MinistrySafe and complies with their 5-part safety system to ensure a save environment for our youth and children.
---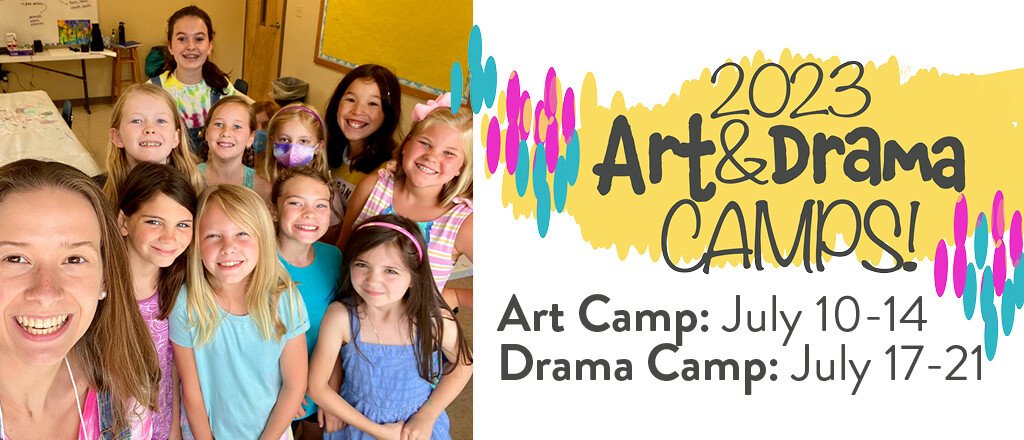 Save the Date! Art & Drama Camps are just around the corner.
Art Camp: July 10th-July 14th (rising 3rd grade - rising 7th grade)
Drama Camp: July 17th-July 21st (rising 3rd grade - rising 8th grade)
Cost: $100 for one camp, $170 for both camps
*discount provided for families with more than one child attending camp
Registration opens Monday, May 1st!
---
Summer Volunteers Needed!
We have an urgent need for adult volunteers in Children's ministry in order to keep all of our classes open. If you have a heart for children and serving with our Children's ministry team, please contact Christen at today!
Please note: Grace Mills River is a member of MinistrySafe and complies with their 5-part safety system to ensure a save environment for our youth and children. All volunteers must participate in this safety program before serving in Children or Youth ministries.
---
Preschool and Elementary Classes
Sunday Morning Children's Classes - Christen Stewart -
Description:

Children's classes that partner with and support families showing each child how to love God's world, be in God's family, and live in the joy of God's gospel.

We currently have an infant, preschool class (ages 2-4) & three elementary classes (K/1st grade, 2nd/3rd grade & 4th/5th grade).


When:

Sunday mornings from 10:30AM - end of worship service

Where:

GMR Children's Hallway & Education Building

Check-in Sunday morning at the CM Welcome Area
Pre-registration for Children's Ministry classes is no longer required, however there is cap on each of our classes. On Sunday morning when you check in at the Planning Center touch screens, if you are prompted with a "class is full" message, we ask that your children attend service so that we can safely stay within ratio. Our heart is to have a space for every child on Sunday morning. However, we need more volunteers to do so. Please contact Christen ( ) if you would like to serve.
---
Food Donations for BackPack Program
The Backpack Program is designed for local schools to assist families who could use some extra help with food for their children on weekends. Food bags are sent home with anonymously with students each week thanks to the generosity of local churches and organizations. GMR donates non-perishable, light weight items to the Backpack Program at our surrounding elementary and middle schools. We will be collecting these through out the school year.

**Please check expiration dates! We do not accept donations of expired food.**
Items include:
-Ramen noodles
-Fruit cups
-Individually packaged snacks
-Mac and cheese bowls
-Oatmeal
-Granola bars
Please do not donate large or heavy canned items as these items are for young, elementary-aged students.


If you are interested in volunteering to help with collection, organization, or food delivery, please contact Christen at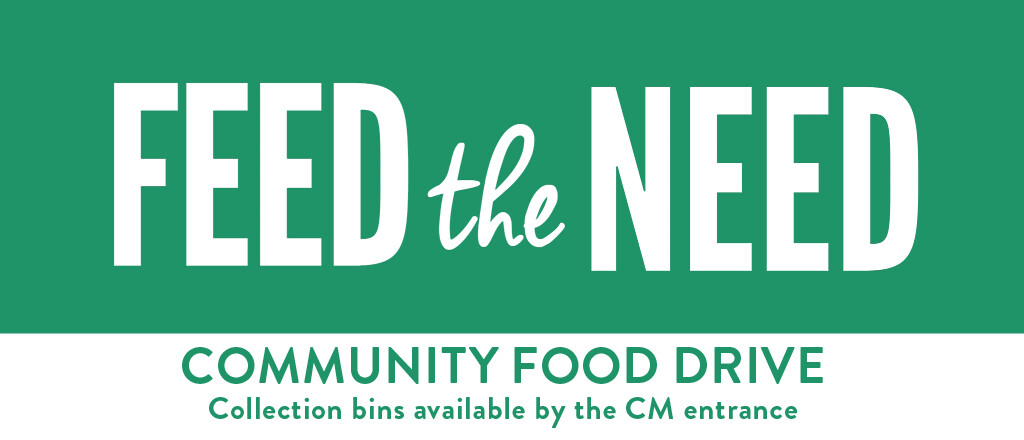 Feed the Need
We are collecting and distributing boxes of non-perishable foods to families in the Mills River area this summer. Feed the Need supplements food for school-aged children during their summer break. Collection bins will be on the Children's Ministry hallway on Sunday mornings now through August.
Volunteers are needed weekly to help with packing and delivering boxes. Deliveries will begin the week of June 12th and end the week of August 7th. If you are interested in participating in this wonderful local outreach, please contact Christen Stewart at
Food suggestions:
Canned Fruit
Oatmeal
Cereal
Soups (easy-open, kid friendly)
Applesauce
Poptarts
Vienna Sausages
Crackers
Pudding
Canned Stew
Chef Boyardee
Mac and Cheese bowls
Raisins/Dried Fruit
Beans and Franks
Snacks (Chips, trail mix, fruit snacks)
---
2022 Art & Drama Camps Highlights
Our Art & Drama Camps were a blast! We're incredibly grateful for all of our young artists, actors, teachers, directors and volunteers who created so much beauty throughout the week. The art will be on display for a few weeks this summer in the Gallery. Watch the videos below for lots of fun behind the scenes at their creative process from Art Camp and Drama Camp.
---
Parents, follow us on Social Media!
Facebook: gracemrkids
Instagram: @gracemrkids
Youtube: Grace Mills River Children's Ministry
---
Kids Discipleship Process
Kids Membership
Many families in Children's Ministry have questions regarding kids membership and communion. Take a look at the Kids Membership video below to see how we view these important aspects of the faith here at Grace Mills River.

Kids Membership Final from Graceworks Media on Vimeo.
See the Kids Membership Questions
Kid's Communicant Course
A course for rising 6th graders that walks through the basics of the christian faith, such as exploring who God is, what role the Holy Spirit plays in our faith, and what it means to be a member of your church. Watch the video below for more details.
Communicants Class Final 03/20 from Graceworks Media on Vimeo.
Register here for the Children's Communicants Course