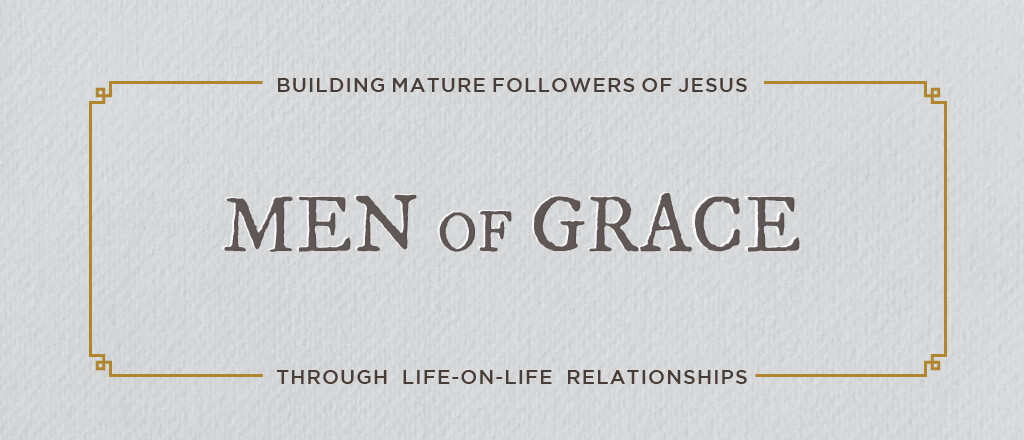 In order to make discipleship at Grace community-focused and not only content-driven, we provide several venues for deepened spiritual friendship amongst men. This includes seasonal gatherings and weekly connections, some of which is listed below. Please contact Andrew ( ) for more information about how to connect with us.
---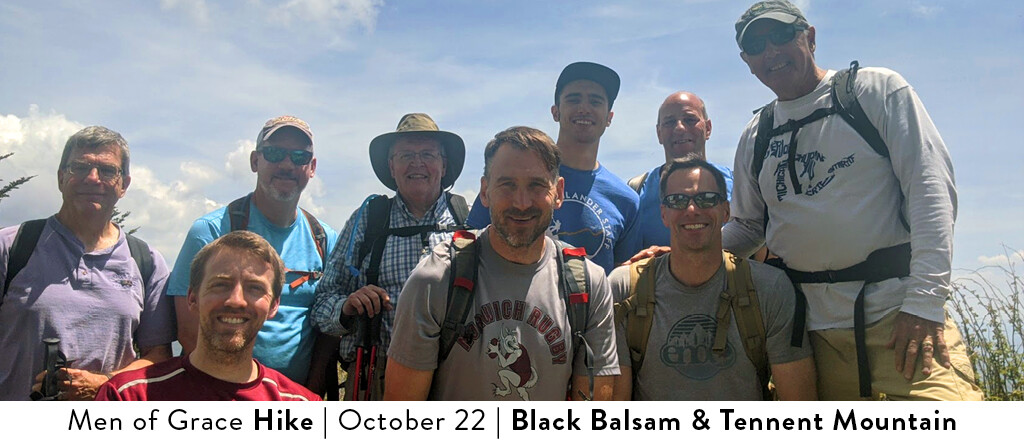 "When's the last time you've been to Black Balsam and Tennent Mountain? Or maybe you've never been and are itching to go one of WNC's best hikes?
Well you've got a chance to go with friends old and new come Saturday October 22nd. A good time to connect with the community of Men at Grace and enjoy hiking in God's earthly paradise, in what feels like the Scottish highlands up there. We'll meet at GMR parking lot at 9 am. This really is one of the best hikes in WNC and i try to go at least once a year. 5.1 miles, moderate difficulty, we can extend and shorten as the group pleases.
Here's a link with more description: https://ashevilletrails.com/blue-ridge-parkway/black-balsam-knob-tennent-mountain-loop/. Probably back well before dinner.
Feel free to invite friends within or outside of Grace along too. Jerry Hicks will be our ""Celebrity Guest Hiker"" and share with us a bit of his story on the lunch break at one of the spectacular views.
Brewery stop afterwards, feel free to ask questions and please let me know if you can come so i can plan accordingly. Bring rain jacket, lunch, snacks, water, some layers who knows how the weather will be.
Questions? Contact Lee Hunt at
---
Men Only - Studies, Gatherings & Opportunities
Saturday Morning Breakfast Gathering - Dave Bokmiller -
Description:

The Men's Breakfast Group meets for a time of fellowship, Bible-based study, discussion & prayer.

When:

1st & 3rd Saturdays of the month, 8AM - 9:30AM *watch the website for any schedule changes

Where:

GMR Cafe

Questions:

Email Dave Bokmiller.
Wednesday Night Bible Study - Jim Pearce -
Description:

A book study and a time for fellowship and mutual encouragement.

When:

Wednesday evenings at 6:00PM

Where:

GMR - Education Building - Room 304

Questions:

Email Jim Pearce.
SAVE THE DATE - Men's Hike - Lee Hunt -
Description:

A men's hike is in the works. There will be a 'Celebrity Guest Hiker' leading the group. Keep an eye out in the weekly email update for the celebrity reveal and more details.

When:

Saturday, October 22

*Email Lee for time & additional details.

Where:

TBD

*Details to come.

Questions:

Email Lee Hunt for details.