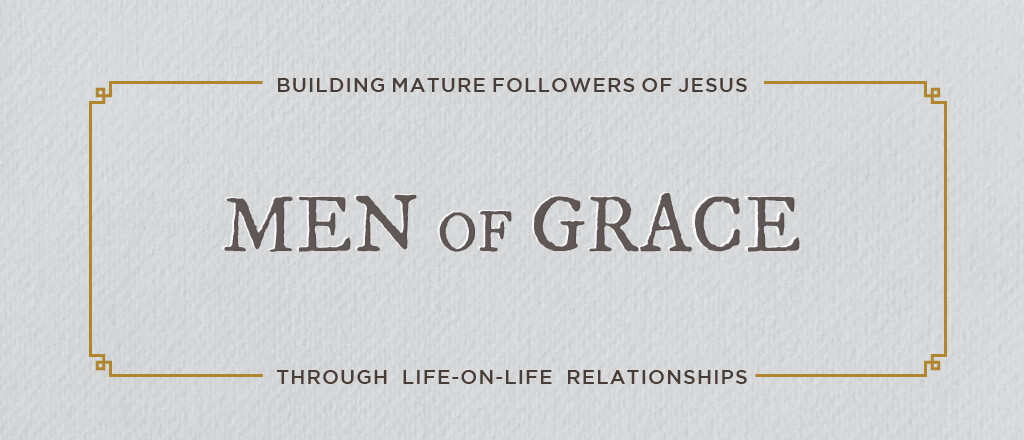 In order to make discipleship at Grace community-focused and not only content-driven, we provide several venues for deepened spiritual friendship amongst men. This includes seasonal gatherings and weekly connections, some of which is listed below. Please contact Andrew ( ) for more information about how to connect with us.
---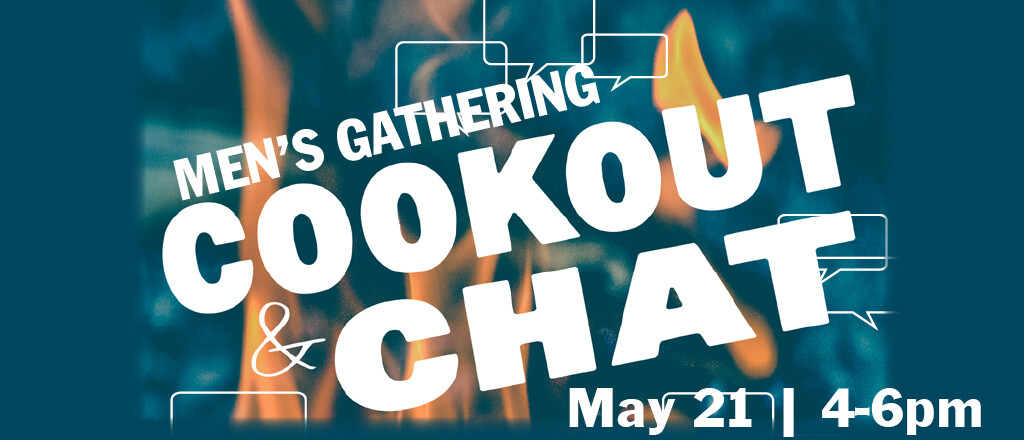 Men's Gathering & Cookout - May 21, 4-6pm
Men of all ages are invited to the GMR Men's Spring Gathering & Cook Out at the Pavillion. Open to all men for a time of fellowship and a BBQ meal catered by Garage BBQ NC. An opportunity to meet with other men, build new friendships and learn about the upcoming GMR Men's Ministry Fall Over-nite Retreat, September 16-17 at Ridge Haven (details to come).
BBQ meal registration is now closed.
---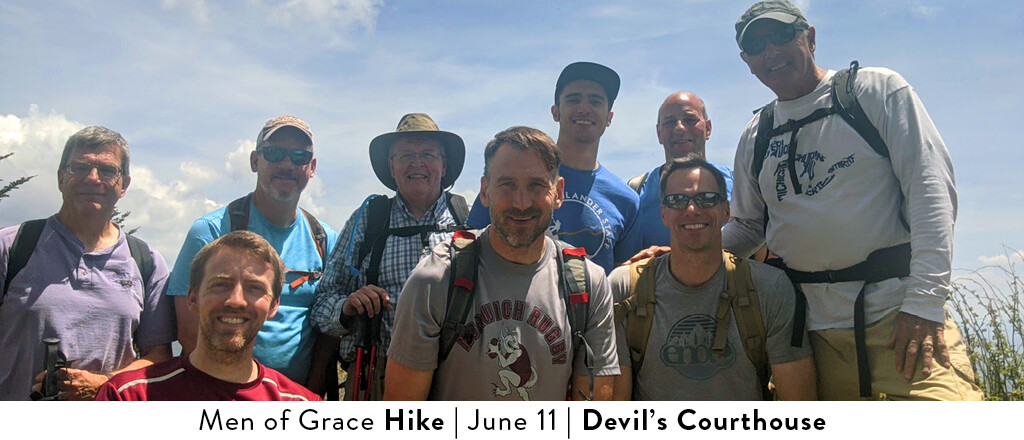 Men of Grace Hike, June 11
Join the Men of Grace Saturday, June 11th for a hike to the legendary Devil's Courthouse. 4.3 mile hike with decent uphill and great views. We'll hang out afterwards too. Trail details: https://www.hikewnc.info/besthikes/blue-ridge-parkway-section-5/devils-courthouse
If interested email Lee Hunt for time and details at
---
Men Only - Studies, Gatherings & Opportunities
Saturday Morning Breakfast Gathering - Dave Bokmiller -
Description:

The Men's Breakfast Group meets for a time of fellowship, Bible-based study, discussion & prayer.

When:

1st & 3rd Saturdays of the month, 8:00AM - 9:30AM *watch the website for any schedule changes

Where:

GMR Cafe

Questions:

Email Dave Bokmiller
Wednesday Night Bible Study - Jim Pearce -
Description:

A book study and a time for fellowship and mutual encouragement.

When:

Wednesday evenings at 6:00PM

Where:

GMR - Education Building - Room 304

Questions:

Email Jim Pearce.
Men's Hikes - Lee Hunt -
Description:

More hikes to come! More details to come in the weekly email update and on the website as hikes are planned. Hikes will be local and of various difficulty.

When:

TBD / Typical schedule is every other month

*details to come watch for them in the weekly email update

Where:

Various Locations

Questions:

Email Lee Hunt for details.