Women only Studies, Gatherings & Opportunities
Women Only - Studies, Gatherings & Opportunities
Women's Bible Study (Thursdays) - Ephesians & Lent - Leigh Verm - & Cindy Stashanko -
Description:

We are committed to meet casually together on Thursday mornings through the year to study God's word, pray together, and encourage one another. It is never too late to join; women of all ages are welcome. Contact us with questions.

We have childcare, but an RSVP is necessary to secure a spot.

When:

Thursdays from 9:30AM - 11AM, January 19 - April 27

Where:

Education Building- Room 305
Ladies Bible Read - Elenore Beach -
Description:

Join a group of gospel-loving women who love to read through Scripture together. We meet together the first and third Monday mornings of the month to discuss the questions and insights we are gleaning from our readings. Currently, we read through portions of the old and new testaments and engage in laid back but profound discussion.

When:

1st & 3rd Mondays from

10:30AM - 12PM

Where:

Online via Zoom

Register:

Email Elenore Beach.
Women's Gathering at Burning Blush - Allison Rickman -
Description:

Let's gather for an evening out. Come to enjoy some food, drink and fellowship at the end of the week. This is a great opportunity to get to know some other women who attend GMR? Catch up with old friends and make new ones. Join the Women's Leadership Team for an evening at Burning Blush Brewery.

When:

Thursday, February 2 at 7PM

Where:

Burning Blush Brewery, 4891 Boylston Hwy, Mills River

RSVP:

None needed. Just show up.
Women's Gathering at Fletcher Bakery - Rebecca Parker -
Description:

Join members of the Women's Leadership Team for a warm cup of coffee & pastry on Saturday morning. Meet other ladies that attend Grace. Don't worry about dressing up, grab some sweatpants, shoes & sweatshirt and head over. It's ok if you just rolled out of bed or worked out. We don't care, just come for some good conversation & weekend fellowship.

When:

Saturday, February 18 at 9AM

Where:

Fletcher Village Bakery and Cafe, 235 St. John Rd, Suite 70, Fletcher

RSVP:

None needed. Just show up.
Women's Bunco Night - Rebecca Parker -
Description:

Do you like a little competition & games? If so, come out for a night of Bunco, a social dice game, that will allow you to chat with and get to know other women that attend Grace as you rotate tables. It will be a night to relax (well, maybe if you aren't too competitive) and have some fun together.

When:

Thursday, April 20 at 7PM

Where:

Rebecca Parker's Home

RSVP:

Email Rebecca Parker for directions.
SAVE THE DATE - Women's Retreat - Allison Rickman -
Description:

Does an overnight get away spending time with other Grace ladies and time with God sound inviting? Join us for a one night retreat at the beginning of May. The theme will be about

Your Story, Our Story and God's Story

. Plans and details are in process. Save the Date, let us know you are interested in attending and look forward to a night away with other Grace ladies.

When:

Friday, May 5 - Saturday, May 6

Where:

RidgeHaven Conference Center

Let us know you are interested:

GraceMillsRiver.churchcenter.com/groups/discipleship.

*Once we confirm details an email will be sent to everyone who expresses interest in attending. This does not mean you have to attend, it only lets us know how much interest there is for planning purposes. And it does not register you for the retreat. Registration and payment will be required at a later date.
---
Let's Connect on Facebook!
Our Women of Grace Facebook Group is a great opportunity to informally connect with one another throughout the week.
This group was created for the women of Grace Mills River to share information with one another related to our congregational life. This is not a communication avenue to raise funds, promote business, or share complaints or concerns about a ministry or event. Posts of that nature will be deleted. Let's encourage one another and develop our relationships using this tool. Posts should fit into one of the following categories:
1. Words of encouragement
2. Prayer requests
3. Women helping women
4. Advertise events
5. No posts that are for personal or business profit will be permitted.
---
Women's Leadership Team
The Women's Leadership Team of Grace Mills River exists to complement Session in connecting women of Grace as they grow in the gospel of grace.
---
WLT Mission
The mission of our WLT consists of the following:
To encourage women in the use of individual gifts for the church body.
To bridge communication between women of the church, Session and Grace ministries.
To be a resource for women as they seek out ministry, education and discipleship opportunities.
To foster connections between all women of the church through education, fellowship and intergenerational relationships.
To complement Session in serving the women of Grace Mills River.
WLT Values
We hold to the Grace values of being Biblical, Creative, Dependent, Honest, Hopeful, Generous, Grateful, and Interdependent.
---
Meet the Women's Leadership Team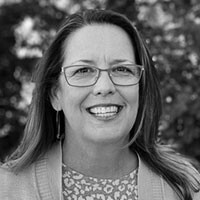 Wife of 40 years to David (an amazing guy) , mother of 4 grown children and grandmother of 4 adorable boys and 1 precious girl. I enjoy when my family comes home to the mountains of NC. With my husband's recent retirement I enjoy working on projects around my home. My favorite thing to do is volunteer, "I love being behind the scenes and helping wherever I can." I've said many times how I would love to be a professional volunteer, funny how that seems to play out in my life. Most of all I know that Papa God loves me!!!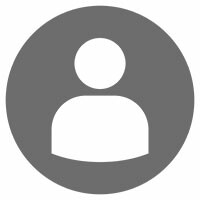 I grew up Methodist in Canton, Georgia; married a Baptist from Houston, Texas; and have been raising our family in the Presbyterian tradition here in Asheville. I value the many traditions of our Christian faith and find that diversity within the unity of Christ is awe-inspiring. I have worshiped and prayed with brothers and sisters in Christ from Lesotho in Africa to Honduras in Central America. My husband Alan and I met at Davidson College and settled in WNC 18 years ago. I have had the privilege and joy of raising our three children Chase (19), Katherine (18), and Elizabeth (11) as an at-home mom. Bible study is a regular part of my life whether through church, home groups, or Bible Study Fellowship which I've participated in for 6 years. It is through these studies that I have come to know God and glimpse the astounding beauty of Jesus' love for us. Small groups have allowed me to connect with other women and find encouragement through prayer and fellowship. Motherhood reveals my need for Jesus like nothing else. Drawing near to God alongside other Christian women leads me to a more authentic relationship with my Savior.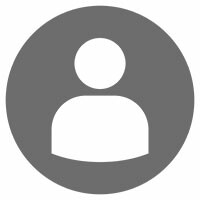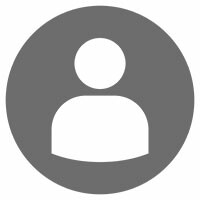 Carrie Hoyle
Consulting WLT Member
E-Mail:

Christen Stewart
Children's Ministry Director
E-Mail:

---