Women only Studies, Gatherings & Opportunities
Women's Community Group - Angie Blackmar -
Description:

Join a group of women seeking to build community around honest, scripture-saturated discussions and prayer.

When:

1st & 3rd Wednesdays @ 7pm starting September 7th

Where:

Angie Blackmar's Home in Arden

Register:

GraceMillsRiver.churchcenter.com/groups/discipleship

- email Angie for directions and questions
Women's Bible Study - Leigh Verm - & Cindy Stashanko -
Exodus (September 8 - November 3)

Advent (November 11 - December 8)

Ephesians & Lent (January 19 - April 27)

Description:

We are committed to meet casually together on Thursday mornings through the year to study God's word, pray together, and encourage one another. It is never too late to join; women of all ages are welcome. Contact us with questions. We are working on providing childcare, but an RSVP is necessary to secure a spot.

When:

Thursdays from 9:30AM - 11AM

Where:

Education Building- Room 305

Reg

ister:

GraceMillsRiver.churchcenter.com/groups/discipleship
Ladies Bible Read - Elenore Beach -
Description:

Join a group of gospel-loving women who love to read through Scripture together. We meet together a couple of times a month to discuss the questions and insights we are gleaning from our readings. Currently, we read through portions of the old and new testaments and engage in laid back but profound discussion.

When:

1st & 3rd Mondays from

10:30AM - 12PM

Where:

Online via Zoom

Register:

Email Elenore Beach.
Laura Story in Concert
Description:

Enjoy an evening with this humble and talented singer/songwriter, worship leader, Bible teacher and author.

When:

Friday, September 23 at 7PM

Where:

Arden Presbyterian Church

Tickets:

Available at ardenpres.org/laurastory
A Morning with Laura Story
Description:

Ladies! Join us for a special time as she shares her story of God's grace and provision in the midst of difficult times.

When:

Saturday, September 24 at 9:30AM

Where:

Arden Presbyterian Church Chapel

Registration:

There is no cost for the event, but please sign up at ardenpres.org/laurastory.
Women's Fall Retreat hosted by Highlands Presbytery - Connie Buckner -
Description:

Vanessa Hawkins, Director of Women's Ministry at First Presbyterian Church, Augusta, will be sharing on the topic of "Strength and Courage for the Weary Woman". Vanessa will use Joshua 1 to explore the themes of the centrality of the Word of God, the importance of rest, and the necessity to be strong and courageous. To find out more about her, follow her on Instagram & twitter @hawkinsclan5 or wherever you listen to podcasts.

When:

October 21 & 22

Where:

Ridge Haven Camp and Conference Center - Brevard, NC

Note:

This event is not organized or hosted by GMR. Contact Connie Buckner with questions. Register Online -

https://HPWM2022FALLRETREAT.eventbrite.com

.
Women's Gathering at Mills River Brewery - Allison Rickman -
Description:

Want to get to know some other women who attend GMR?




Join the Women's Leadership Team for an evening of fellowship at Mills River Brewery.

When:

Thursday, November 10 from 7PM - 8:30PM

Where:

Mills River Brewery - 336 Banner Farm Road, Mills River, NC 28759
SAVE THE DATE - Women of Grace : Carols & Cookies - Carrie Hoyle -
Description:

Ladies join us for an evening of singing carols, tasting Christmas cookies & fellowship. Bring your favorite Christmas cookie to share. Feel free to bring your daughters (Grade 2 & above) or invite ladies outside of Grace. This just might become an annual event. Let's worship through carols during the Christmas season.

When:

Sunday, December 11 from 7PM - 8:30PM

Where:

Carrie Hoyle's Home in Hendersonville

RSVP:

GraceMillsRiver.churchcenter.com/groups/discipleship

- email Carrie for directions and questions
---
Let's Connect on Facebook!
Our Women of Grace Facebook Group is a great opportunity to informally connect with one another throughout the week.
This group was created for the women of Grace Mills River to share information with one another related to our congregational life. This is not a communication avenue to raise funds, promote business, or share complaints or concerns about a ministry or event. Posts of that nature will be deleted. Let's encourage one another and develop our relationships using this tool. Posts should fit into one of the following categories:
1. Words of encouragement
2. Prayer requests
3. Women helping women
4. Advertise events
5. No posts that are for personal or business profit will be permitted.
---
Women's Leadership Team
The Women's Leadership Team of Grace Mills River exists to complement Session in connecting women of Grace as they grow in the gospel of grace.
---
WLT Mission
The mission of our WLT consists of the following:
To encourage women in the use of individual gifts for the church body.
To bridge communication between women of the church, Session and Grace ministries.
To be a resource for women as they seek out ministry, education and discipleship opportunities.
To foster connections between all women of the church through education, fellowship and intergenerational relationships.
To complement Session in serving the women of Grace Mills River.
WLT Values
We hold to the Grace values of being Biblical, Creative, Dependent, Honest, Hopeful, Generous, Grateful, and Interdependent.
---
Meet the Women's Leadership Team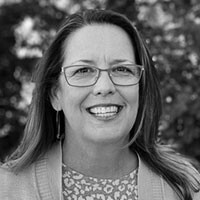 Wife of 40 years to David (an amazing guy) , mother of 4 grown children and grandmother of 4 adorable boys and 1 precious girl. I enjoy when my family comes home to the mountains of NC. With my husband's recent retirement I enjoy working on projects around my home. My favorite thing to do is volunteer, "I love being behind the scenes and helping wherever I can." I've said many times how I would love to be a professional volunteer, funny how that seems to play out in my life. Most of all I know that Papa God loves me!!!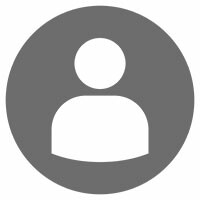 I grew up Methodist in Canton, Georgia; married a Baptist from Houston, Texas; and have been raising our family in the Presbyterian tradition here in Asheville. I value the many traditions of our Christian faith and find that diversity within the unity of Christ is awe-inspiring. I have worshiped and prayed with brothers and sisters in Christ from Lesotho in Africa to Honduras in Central America. My husband Alan and I met at Davidson College and settled in WNC 18 years ago. I have had the privilege and joy of raising our three children Chase (19), Katherine (18), and Elizabeth (11) as an at-home mom. Bible study is a regular part of my life whether through church, home groups, or Bible Study Fellowship which I've participated in for 6 years. It is through these studies that I have come to know God and glimpse the astounding beauty of Jesus' love for us. Small groups have allowed me to connect with other women and find encouragement through prayer and fellowship. Motherhood reveals my need for Jesus like nothing else. Drawing near to God alongside other Christian women leads me to a more authentic relationship with my Savior.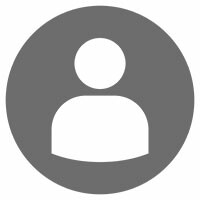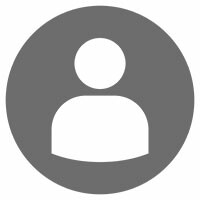 Carrie Hoyle
Consulting WLT Member
E-Mail:

Christen Stewart
Children's Ministry Director
E-Mail:

---